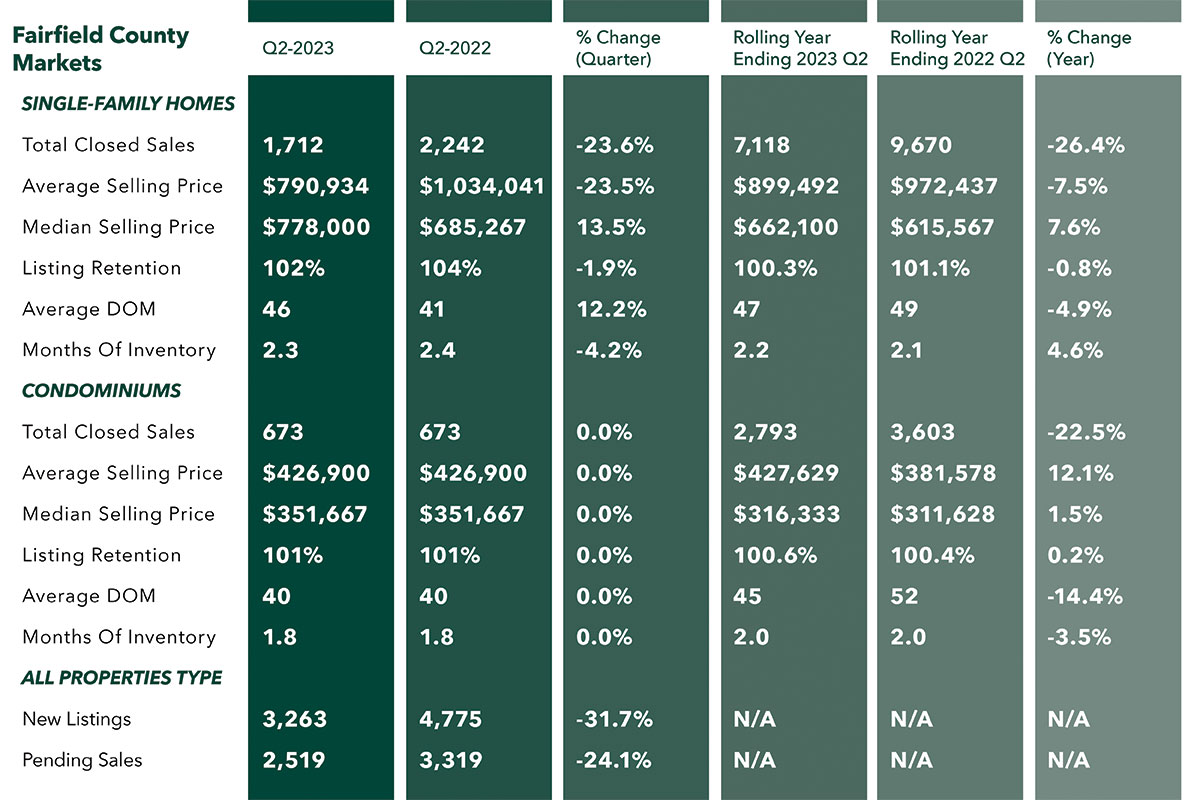 Fairfield County sales were down again in the second quarter, even while prices continued to reach all-time highs.
Fairfield closings fell sharply from last year's second quarter, dropping 23.6% for single-family homes and 17.2% for condos. The market has now clearly transitioned from the post-pandemic surge, with closed sales down for the rolling year — falling 26.4% for single-family and 22.5% for condos. Similarly, pending sales, which are a leading indicator to future closings, were also down, falling 24.1% overall.
Even with sales falling, though, pricing was up. Fairfield's single-family average price was up for the quarter, rising 8.7% on average and 4.1% at the median, and was also up for the rolling year, rising a tick on average and 7.6% at the median. Similarly, condo prices were up, rising 3.6% on average and 3.4% at the median for the quarter, finishing a year when they were up 12.1% on average and 1.5% at the median.
Why are sales down and prices up? It's all about the inventory, which is at a historic low at 1.8 months of homes for sale. We simply have too few homes for sale to meet the demand, so buyers are still chasing opportunities and pushing prices up. And we don't see relief in sight, with new listings down 31.7% compared to last year's second quarter.
Going forward, we expect sales to hold below last year's levels, but believe that the lack of inventory will continue to push prices up through the end of the year.